A Talk by Richard Rothstein Richard Rothstein is a senior fellow at the Haas Institute and a research associate at the Economic Policy Institute, where he...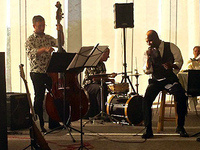 Don't miss out on a special Jazz Night performance featuring your favorite holiday tunes by Devre Jackson and the Mike Leland Trio. Live Jazz in the Vista...
In 1984, George Orwell created a dystopian landscape to examine the consequences of a totalitarian government ruling Great Britain. In this adaptation, the...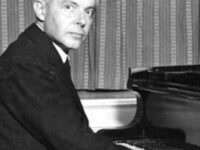 Join the Tulsa Symphony for a chamber performance and lecture by TU Professor Danny Arthurs on the ways folk music gets integrated into classical music.
Every year the highlight of the Béla Rózsa Composition Competition is a concert performance. TU student composers will be competing, and there will be...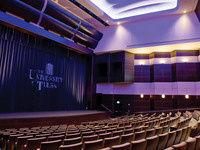 The annual Béla Rózsa Memorial Concert will feature compositions by the TU student winners of the 2017 Béla Rózsa Composition Competition with performances...
Philbrook's popular Second Saturday event on March 10th will feature music from The Tulsa Symphony, dancing with Portico Dance Company, art, and creative...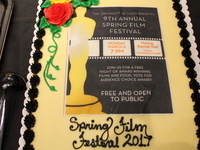 Exclusive lineup of student films, a juried competition, prizes and refreshments. Free and open to the public!
Martin Luther King Day - No Classes, University Closed